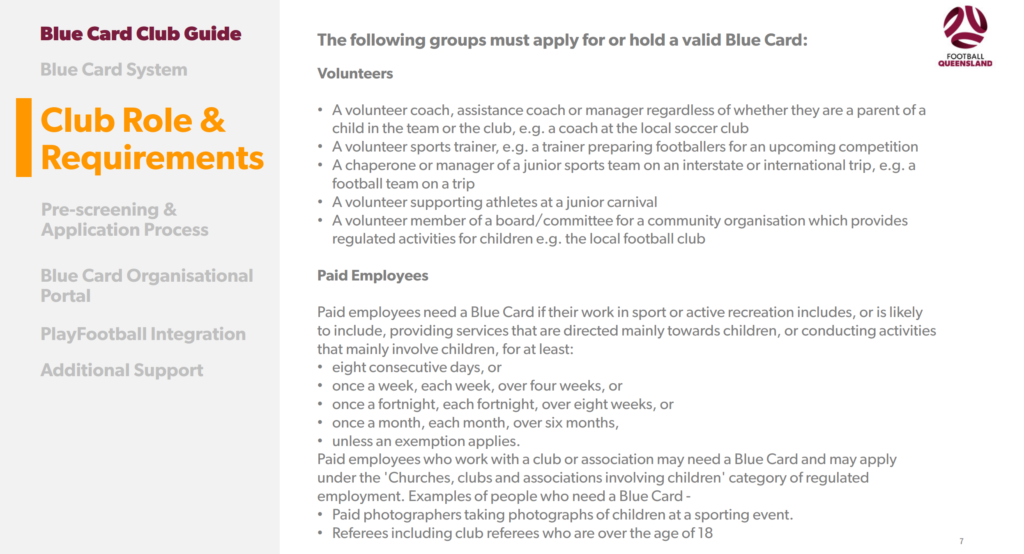 Dear Coach, Volunteer or Club Referee
Thank you for registering with Centenary Stormers for the upcoming season, we look forward to working with you throughout the year.
As part of our duty of care, and Government legislation, all volunteers and paid employees of the club must have a current Blue Card before they can start working with children.
If you do not have a valid Blue Card, we request that you apply for a Blue Card or to renew your current card.
Please follow the below steps to start the process:
Visit the QLD Government website: Blue Card Exemptions and complete the following steps.
Have a customer reference number (CRN) from the Queensland Department of Transport and Main Roads (TMR)
Register for an online account. This is how we verify your identity and obtain the photo for your card.
Apply for your blue or exemption card using the online applicant portal or download the paper form.
Once you have completed the application form, we will verify your account. Please email us your account number and a copy of your current driver's licence.
As soon as we verify your account, we will email you and you will be able to go back online to your account and finish the process